About Me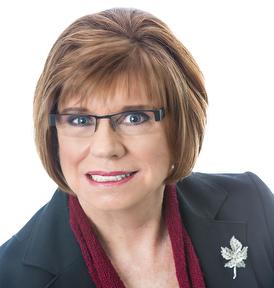 Exceptional Service is not an Option; it is an Expectation
You can count on me.

Offering YOU Top notch negotiation skills:
I Qualify buyers.
I Follow Up and Answer Inquiries.
I Convert the lookers to buyers.
I Write effective ads.
I Have a team of Vendors on my side.
I Price homes so they sell
I have 30 years of exemplary customer service.
I bring new energy to every detail.
 
As A Lifetime Learner:
M.S in Education Administration
B.A. in Sociology
A.A. in Liberal Arts
Accounting Diploma
 

Real Estate and Education have been my lifetime careers.  Growing up with the family Real Estate business, both Mother and Brother are brokers, I worked in Real Estate while attending university.  I fully understand the commitment required to give each client excellent personalized service.  Upon graduation, I enjoyed an education career as Teacher and then School Administrator, serving several educational institutions ranging from pre-school to college.  I have returned to Real Estate in 2007 full time and certified as a "Seniors Real Estate Specialist". Continuing my education, I completed training at UBC and exam for Broker License in 2016.  Great Service and hard work is my style and can be your expectation. 

 
 
 
 
 
 
 

Almost a local now, I have lived on Vancouver Island for 20 years, originally from California, now a dual citizen. My husband Keith,  married for 33 years, have 2 sons, Andrew and Ian.  Keith Jensen is a Professor of Finance at Vancouver Island University.  Giving back to the community is something that I strongly believe in, serving on numerous committees, including Board of Directors of Nanaimo's Immigrant Welcoming Centre, teaches for British Columbia Real Estate Association and Vancouver Island University. 

 

Being an outdoor enthusiast, I enjoy snow skiing and walks on the beach or in the woods.  Lifetime learning has been my passion and I enjoying reading a good book.  My favorite social activity is sipping a latte while conversing with interesting friends.

 
MY Professional Designations:
Brokers License 2016
Real Estate Trading Services License 2007
Vancouver Sales Achievement Award 2008 - 2015
Floyd Wickman – SMART program 2009
Richard Robbins Real Estate Program 2008
Brian Buffini Real Estate Program - Coaching and Mentor since 2008

 

My Specialization:
 
First Time Home Buyers
Seniors Real Estate Specialist
Residential Sales
Income Property
 
Sellers - Agent Skills For You to Count On:
 
Creating marketability
Negotiating the Sale
Coordinating the details
 
Buyers - Our Mutual Objective is to find your "Ideal" Home:
 
At the best possible price
In the shortest amount of time
With the most favorable terms
With as little hassle as possible. 

 
 
 
 
 
 
 
 
 
 
 
 
 
 
 
 
 
 
 
 
 
 
Awards